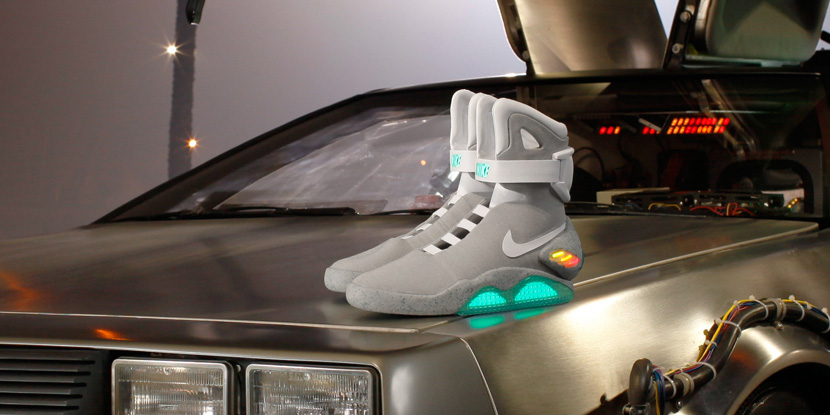 Here's the deal – 10 days, 150 pairs of the 2011 Nike MAG shoes will be auctioned every day, starting on September 8th at 8:30 p.m. This is your chance to own a piece of the future and help the Michael J. Fox Foundation for Parkinson's Research.
Learn more about it at back4thefuture.com.
More images after the jump.